Natural Baby Diapers & Baby Products Subscription and Delivery
10% of your purchase amount will be donated to: Feeding America® , UNICEF USA, St. Jude Children's Research Hospital®
"We love these diapers! Tried about 15 different brands and none of them compared in softness and quality. Just wonderful diapers and the wipes are crazy good too. We subscribed after a trial pack and have been impressed by how easy it is to change the size, pause subscription, or change frequency based on our needs. I tell all my friends to try these!"
Rene, Los Angeles CA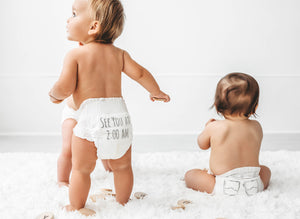 No…
As in no unhappy, unconsolable babies. It's unnecessary
and unacceptable to compromise baby's well-being.
More…
As in a more absorbent, more considered natural
diaper design and nurturing products that put baby's
well-being first.
Diaper… 
As in super-soft fabrics with RashShield® protection that instantly
wicks moisture away from baby's sensitive skin
to prevent diaper rash.
Rash…
As in the scratchy, irritating, sensitive-skin condition
that other diapers enable. 
No more diaper rash. Imagine that.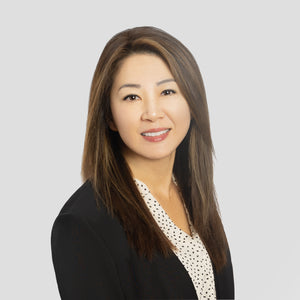 Our CEO is a parent imagining a better way.  

Jessica Hung co-founded Parasol as a
woman-owned business dedicated to innovating
diapers and products that
prevent diaper rash in sensitive-skin babies. 

"As parents, it's our responsibility to protect and comfort
our children…from infancy when they can't speak for
themselves and into young adulthood (when they can be quite outspoken).

I knew that with my determination as a lifelong learner, I could
discover and design a better experience for babies and their
families. A parent's concern to do the best for their child never ends,
and it's my continuing goal to personally give parents the peace of
mind they are doing the best possible for their kids."
Learn More About Parasol
Meet the softest thing next to your baby's skin.
Clear+Dry™ Natural Disposable Diapers
The only diapers with RashShield™ protection for sensitive skin. Super absorbent, super soft, super lightweight fabrics instantly wick moisture and humidity away from the skin, locking its layers down to prevent irritating rash.

Clear+Pure™ Natural Baby Wipes
Our plant-based baby wipes are unscented, hypoallergenic, and clean with a pure formula that nourishes and restores the baby's sensitive skin.

Clear+Dry™ Natural Disposable Diaper Pants
Activewear for active babies. Parasol hIgh-performance diaper pants are engineered for maximum absorbency with moisture-wicking, breathable fabrics to keep sensitive skin dry and rash-free.

Diaper Samples
Try our Diapers Sample packs and keep your baby clear, dry, and safe from the irritating rash with each pack of 8 natural diapers.

Diapers + Wipes Membership Box
Purchase a VIP membership box today for only $84 and enjoy 20% off all other Parasol products for life.

Soft+Natural™ Baby Lotion for Newborns Body & Face
100% Pure, therapeutic-grade essential oils nourish the skin. Gentle plant-based formula with calming lavender and chamomile oil soothes and calms baby's sensitive skin.
Calm+Natural™ Baby Shampoo & Body Wash
Two-in-one shampoo and body wash that cleanses and nourishes baby's sensitive skin and shampoos all hair types without drying scalp. 100% pure and natural ingredients. 
So happy with these cute and effective diapers!

"We have been loving Parasol diapers for baby #3. They are soft and absorbent and work great for my baby's sensitive skin. I love that they offer subscriptions and include wipes, so it's one less thing I have to think about going out to buy. I only wish I had known about this company sooner in my parenting/ diapering journey!"
Suzannah, Marshfield MA